I don't know about you, but I love shopping! I know that it isn't "politically correct" to say that but it is true and I am not going to deny it!!!
I don't go mad, I actually only shop occasionally and often feel badly when I buy something. Yesterday I was ordering some yarn, that I actually have an actual need for, and I added a row counter to my order and then removed it because I felt guilty about buying it. I know. Go figure!
This weekend I treated myself to a little something. A new pineapple! You know I love brass pineapples right? Well, this is my newest acquisition. I bought it from
here
.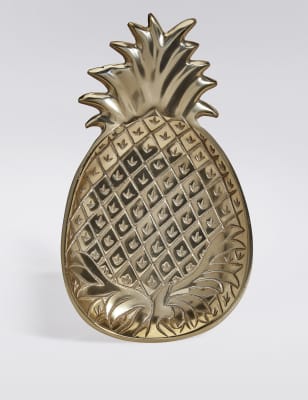 What I really love is a sale, then I can buy the things that I have been admiring, but without paying the full price. That makes me feel better. I only buy things in sales though that I loved at full price, but couldn't afford. Otherwise it just isn't a bargain is it.
Some of you are probably the same as me and would love to buy things, but your budget just doesn't allow. So, I have decided to have a sale in my Etsy shop for the rest of this month. There is 25% off if you use the coupon code AprilSale2016 which might allow you to afford something that you couldn't justify before. The code is valid until the end of April 2016. Use it as many times as you want. My Etsy shop is called Love Made My Home and can be found either by clicking
here
or the button on the sidebar.
Hope that you enjoy some perhaps less guilty shopping!
Coupon Code AprilSale2016
Amy